Quality Positive release the First iconic Irish Report - Modern Methods of Construction: Defining MMC Business
We are living in a time when better building performance is expected. In a world where building codes, environmental performance standards, and technical efficiencies are pushing conventional construction past its breaking point. A shrinking labour pool, schedule and cost overruns, and persistent quality issues make one thing clear: Change is needed in the construction industry.
What if the construction industry could expect certainty? A truly collaborative building experience? What if speed, cost-effectiveness, quality and environmental sustainability could co-exist?
The change is coming from Modern Methods of Construction solutions. The key question is, are we ready?
This report released in April 2022 is the first of this kind and proposes to identify the new construction sector business model necessary for the effective implementation of Offsite Manufacturing and the related new roles and skills required to create the footpath to MMC implementation.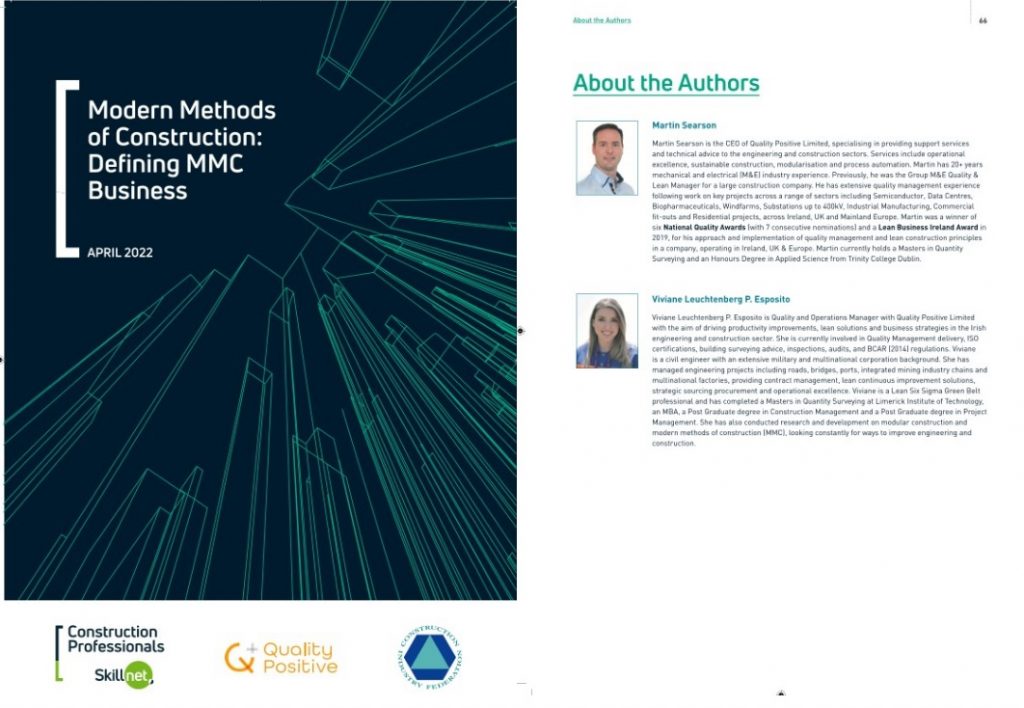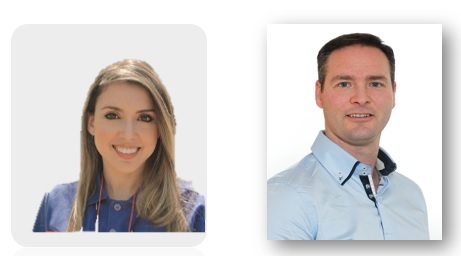 According to the Authors : Martin Searson (CEO of Quality positive Limited) and Viviane L. P. Esposito (Quality & Operation Manager of Quality Positive Limited) the proposed recommendations aim to enable the sector to improve its productivity and meet the needs of the National Development Plan and Housing for All (HfA) strategy. While focusing on MMC/Modularisation/Offsite Manufacturing it will also necessarily involve digital transformation and sustainable construction as these are intrinsically linked with its effective implementation.